Aamir Uniforms and Garments
Quality Uniforms & Garments at unbeatable prices!
News: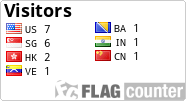 Home


Uniform and Garment industry is one of the major industries worldwide ,playing a major role in satisfying the need of many people. Almost fifty percent of the total export is contributed by the textile and apparel industry in Pakistan. It all happens because of the easy availability of the finest raw material which is natural or man made. Giving rise to finished products Pakistan's textile industry is vertically integrated. Pakistan government is not fully supporting the garment industry but something is being done by conducting fairs and exhibitions and through export promotion board. Despite that, we tried to bring to the notice to an another fact and that is not all the companies are capable to afford or to participate in such promotional shows, not all the organizations have to reach them either. With the help of the market place we always tried to facilitate this buyer seller interaction offering the world's largest insight into Pakistan garments and uniforms industries. Presenting latest government polices regarding export-import the media offered to them was consistent and reliable.




Give A Gift To your Mom Designed by You. Free Shipping


We are Uniform and Garments providers to our valued customers and we are using this Web platform for our esteemed clients in order to facilitate them and save their valuable time. We offer our uniforms and garments at very cost effective prices in market. The customers can look at our products on web and can send even a kid to buy them. We also offer home service in limited area of Faisalabad. We are an established family run business offering our services direct to schools and for direct parent or customer's interaction on our outlets. Having built strong relationships with many schools over the years, one main factor we have learnt is the importance of happy parents when it comes to school uniform. Our uniforms are made to withstand everyday use but still look good and when you add extremely low prices you have satisfied parents. Some schools are perfectly happy with their uniform except prices might be too high or deliveries are too long. Allow us to quote you 'like for like' - you will be pleasantly surprised. Alhamdulillah with your support we are constantly expanding and providing services to you. We consistently provide value-added services to our valued clients ensuring customers satisfaction.
http://aamirs.110mb.com/link.php